27°11'59.1″N 80°15'34.5″W August, 2022
In mid August I returned to Florida to continue the job of getting Strider back together. There were many chores, most livability tasks, including checking the engine install, exercising systems, checking lines and working to get her seaworthy again.
Quick Engine Update
In the close of the recent Engine update post I left it almost installed but hadn't actually heard it running. On my trip back north the installer had called saying all was hooked up and it was ready to go!
However, the salon floor and inside was all taken apart to install that engine. The first job this trip was to check over the install and to get the floor reinstalled.
One of the first things I noticed was that the installer had somehow spilled a lot of oil into the bilge! Fortunately this wasn't pumped into the river. I laboriously siphoned all the oily water out of the bilge and cleaned it up as best as I could, but the white paint is probably permanently stained. That was a bit of a shock compared to an otherwise perfect installation experience. It had to all be taken to the hazardous material disposal site along with the cleanup rags and other supplies.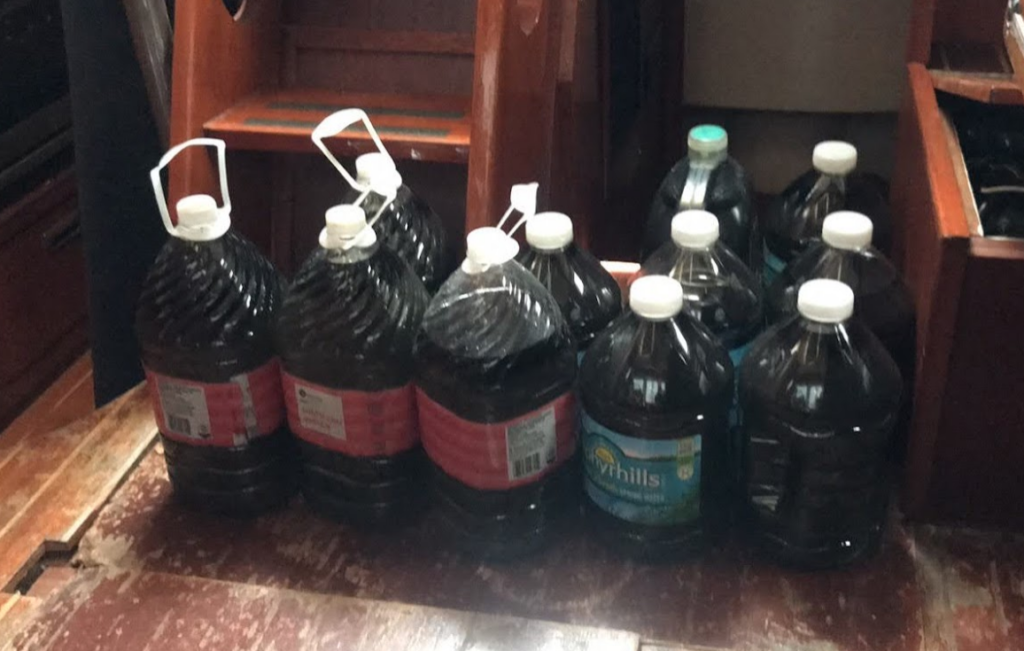 After charging the battery, replacing the rubber gasket in the sea strainer, and checking the fluids, the magic moment had arrived.
Fire! (the good kind)
Other chores and cleanup followed, but the one task of note was replacing the solenoid valve for the propane stove.
The propane is kept in a propane locker, which is an area of the lazarette that is vented overboard. A valve needs opened in the lazarette before propane can flow, but this valve can be opened remotely from the galley.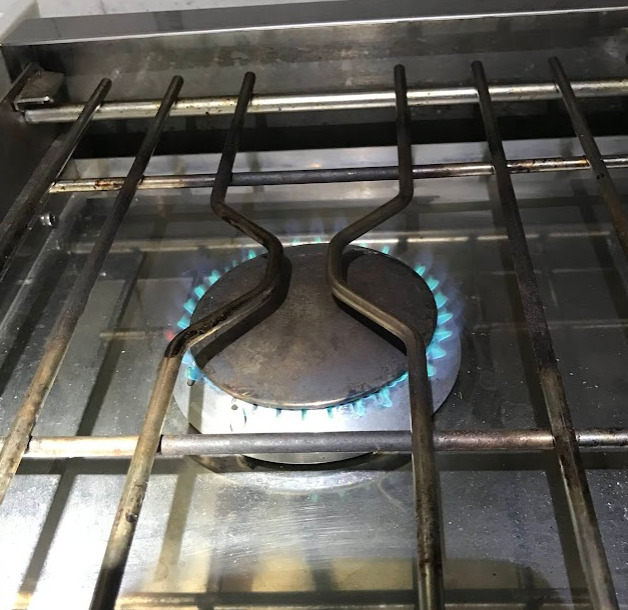 Finally food can be cooked indoors instead of on a camp stove outside. 🙂 Things seem to be coming together bit-by-bit.