Recap from this morning
This morning I was, to be honest, a little concerned and disappointed in the problems revealed on the aborted sea trial and through the night.
The engine had overheated
Fuel sprayed around the bilge for some reason. Some people like the smell of diesel, but I'm not one of them!
In the night, shore power stopped working
The inverter failed to pick up from shore power and supply 110 AC to the fridge
Water was leaking into the bilge from somewhere and
The primary bilge pump wasn't coming on, not a good combo…
All in all NOT a restful night. The combination of a water leak and a failed pump has a way of making one a bit restless. I knew it was a slow leak so wasn't concerned it was going to sink out from under me, but still…
Professional Help
Two of the repair crew, Dave and Mark, showed up about 8 and dug into the problems. I'd left the water in the bilge so they could see it and, I hoped, know how it was getting there.
Sure enough, Mark knew right away. The prop shaft was new as was the stuffing box through which it passes out to the water. It is common for a new stuffing box to leak after first use: something they all knew. but I did not.
Shore power was easily restored with a new cable. The old one got a little melted and had stopped working. Not ideal but I guess not that unusual. We had air conditioning back!
The over heating/water problem was that the strainer was too high and raw water couldn't reach the impeller. The strainer was lowered, and it is thought the problem will be resolved.
And finally the fuel issue was a mistake by a previous employee who had not hooked up the fuel return line. Whoops.
This boat actually used to have a separate 90 liter (24 gallon) "day tank." The return line went to the day tank. However, when the engine was installed, the day tank was removed. The return line had never been rerouted to the primary tankage (comprised of 3 tanks equaling about 691 liters (180 gallons)).
Today, the return line was rerouted and we think that will solve that issue as well.
So, fingers crossed, we hope to go out again in the morning.
Food!
Today we walked to a restaurant called Via Del Rio. This being Little Cuba, everything was in Spanish of course. We used Google Translate to communicate with the proprietor (we had the place to ourselves). Several customers came in, saw the Gringos, and left. I'm not sure what to make of that!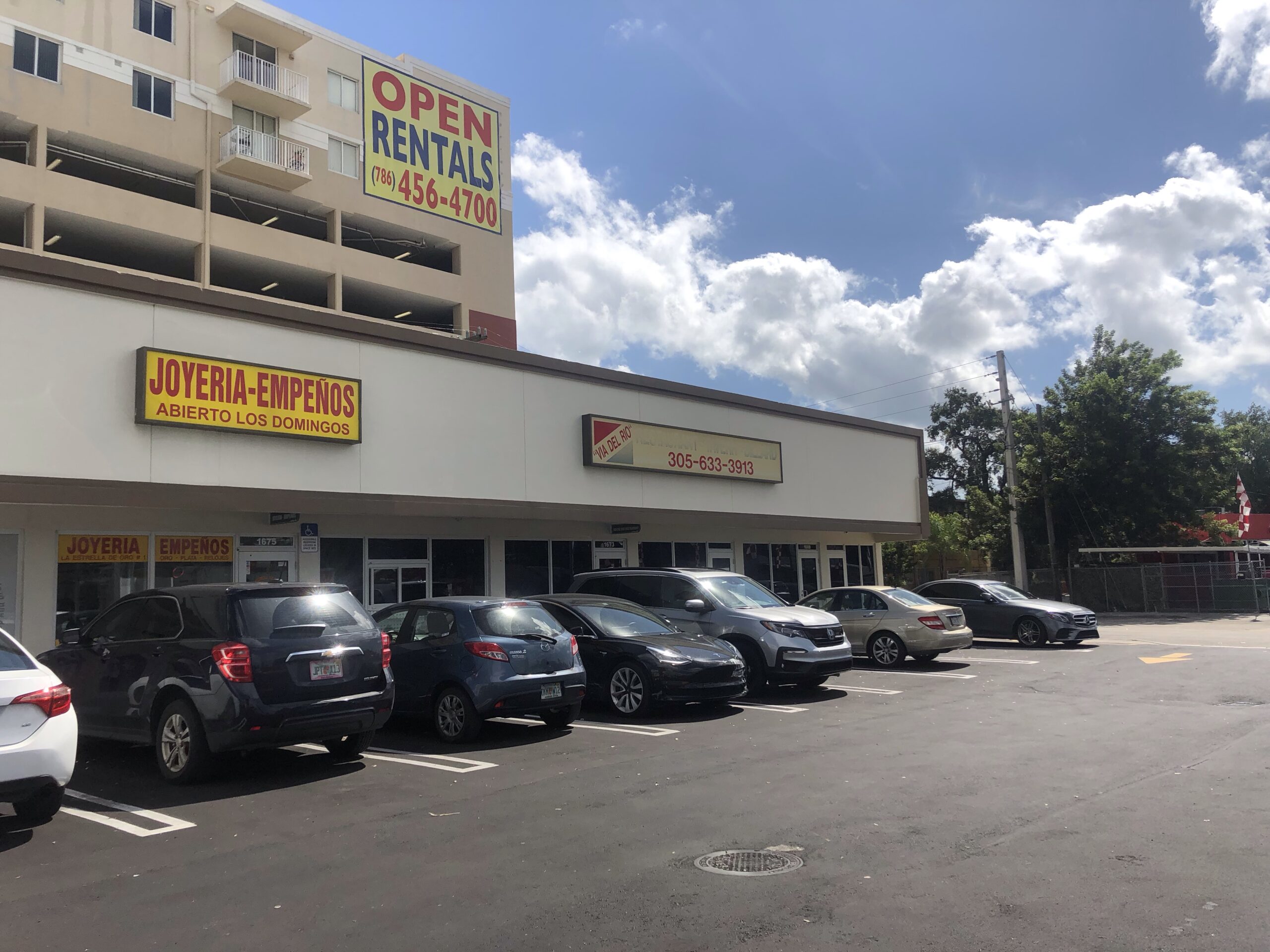 It may look a little plain on the outside, but get a load of the tiger print tables…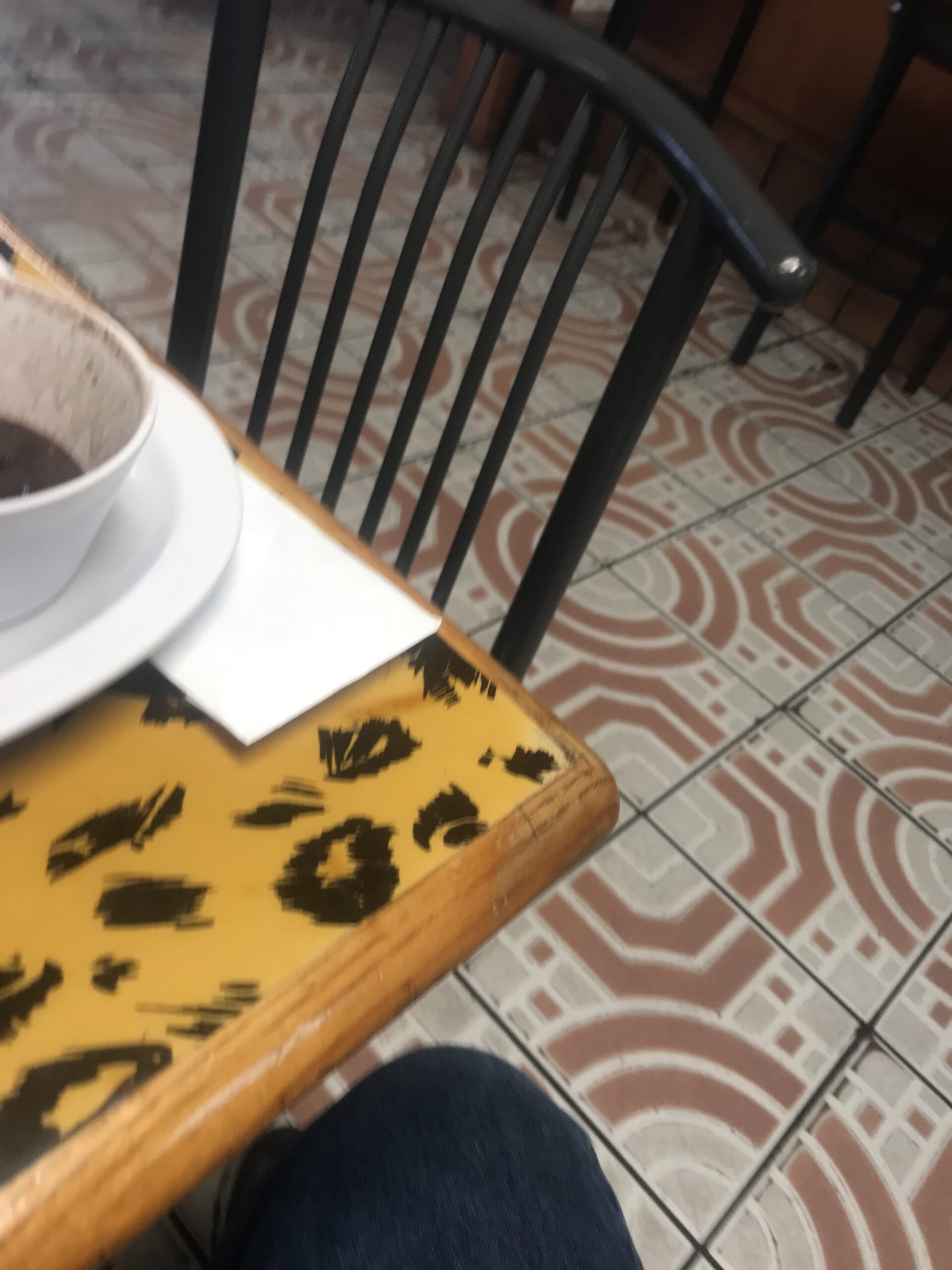 The food was "muy deliciosa": Chicken and peppers with white rice and black beans. So good!