27°12'03.3″N 80°15'34.7″W
January 31, 2022
At the end of January, I fled the frozen north to enjoy some wonderful Florida sun, even if only for a few days.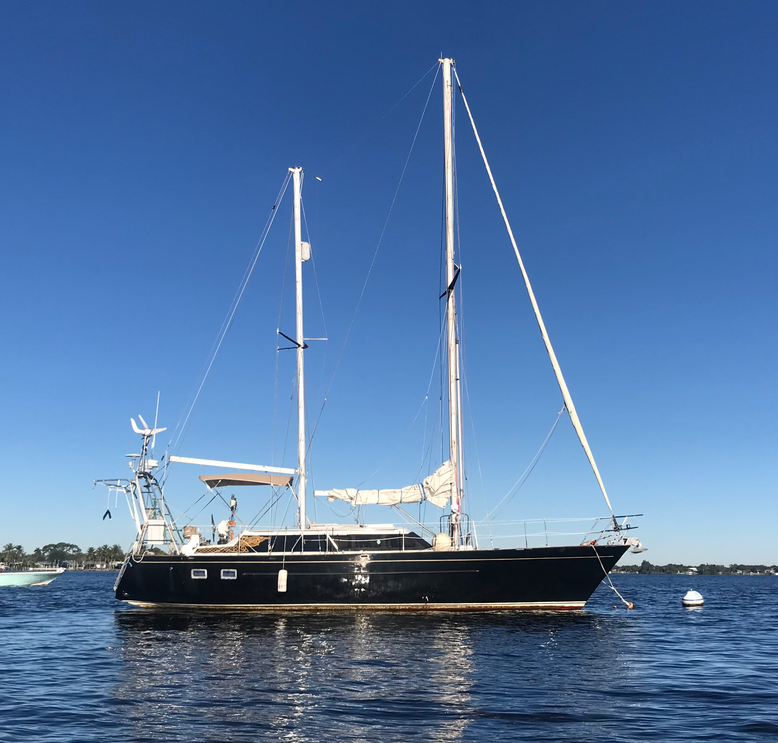 The plan was to start working on some issues with the windlass and one of the winches. However, Saturday at 3 AM I was awakened to Strider jumping around pretty good. Sure the occasional boat goes by too fast and kicks up a wake, but this was a bit more severe and sustained. I guess it was our turn to experience the nor'easter.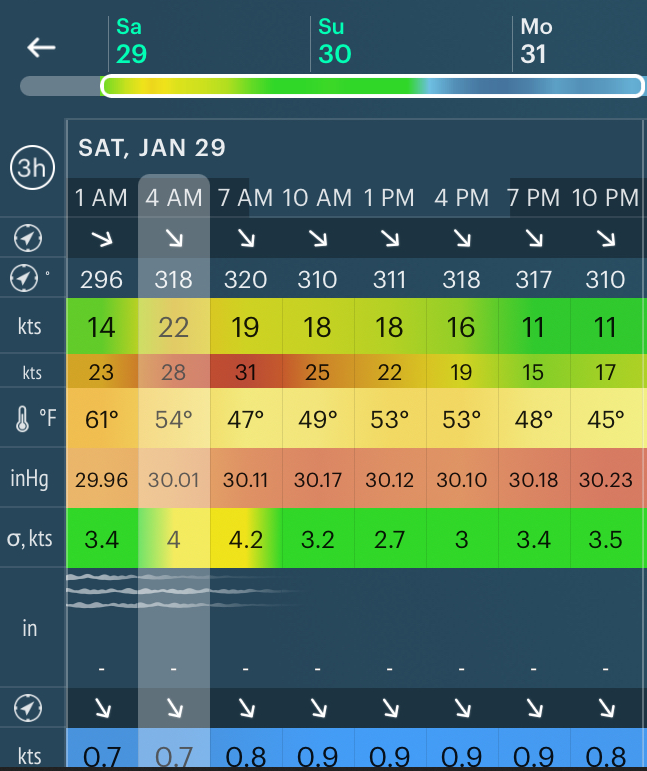 The ratio of mph to kts is 1.151 so a 22 kt wind is 25 mph. Gusts are the second row so at 4 AM it was gusting to 28 kt (32 mph). Strider had no problem with the wind, nor did the mooring ball which is rated for a category 3 hurricane (max 96 kts or 110 mph wind). The wind did, however, make her hop around a bit!
I took this video mid-morning when the wind had calmed down a fair bit. The wind brought cool temperatures down which, combined with the wind made the windchill about 30° F on deck. Call me a fair-weather sailor, but the windlass can wait!
Engine health check
On Monday, January 31st, a mechanic from the original installer met me at the marina for their first look at the engine after seawater flooded it. I originally notified them on Tuesday, December 14th, but due to sickness among their staff and other issues, this was their first look. In the intervening weeks, I left things exactly as they were. Once we drained the water from the engine, we would need to treat it right away. Otherwise very serious corrosion would set in immediately and there would be no hope of saving it.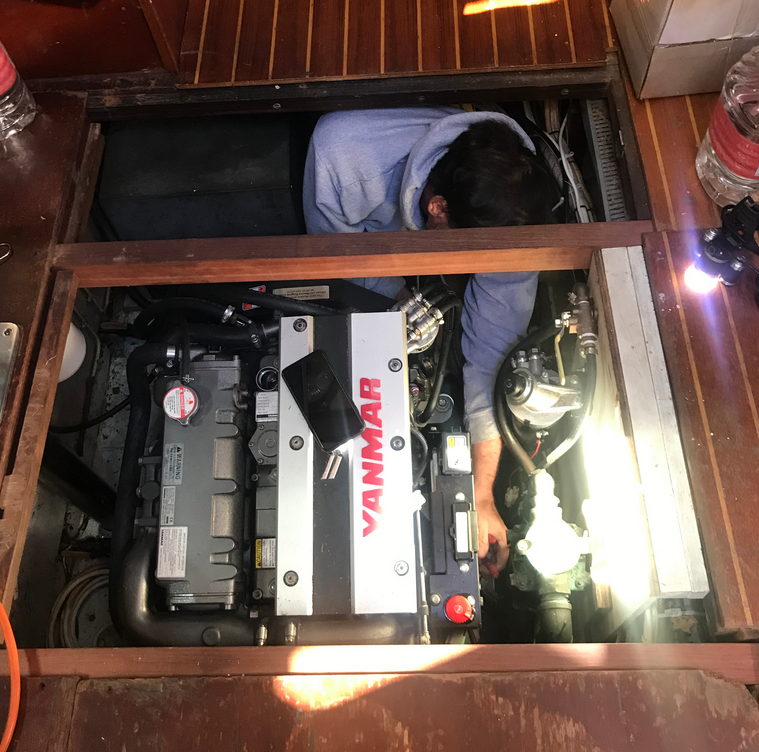 Right at the end of the above video, you can hear him saying what I believe is the quote of the day: "That's not good."
He pumped several gallons of seawater into spare jugs and put fresh oil in. Then we tried to start the engine. The starter would try to turn the engine but immediately pop the breaker on the starter circuit. Corrosion has damaged the engine sufficiently that it won't turn. At this point, I am looking to the original installer to have his insurance pay for a replacement.